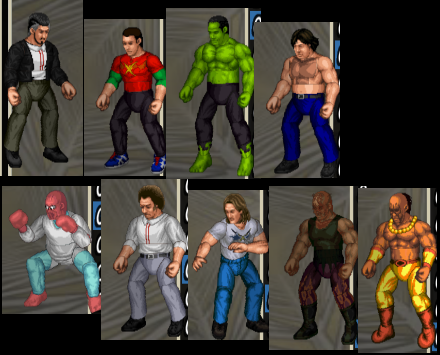 Dr.Krasker from MST3K "The Dead Talk Back"
Dr.Sheldon Cooper from the "Big bang Theory"
OMEGA Sheldon (Sheldon with Hulk Syndrome)
Mitchell from MST3K's Mitchell
Dr.Zoidberg from Futurama
Dr.Steve Brule from Time and Eric Show & Brules Rules
Nick the Chin Miller from MSt3K's Time Chasers
Toxie from the Toxic Avenger
Djinn (google it
)
With my Center of the Earth 3 pack still a ways off i decided to share these edits I know some of you want. They are 100% complete but untested in sims. So in other words they have, logic moves and parameters but I haven't checked to see how they sim.